Rethink Epic Optimization
Maximize the return on your Epic investment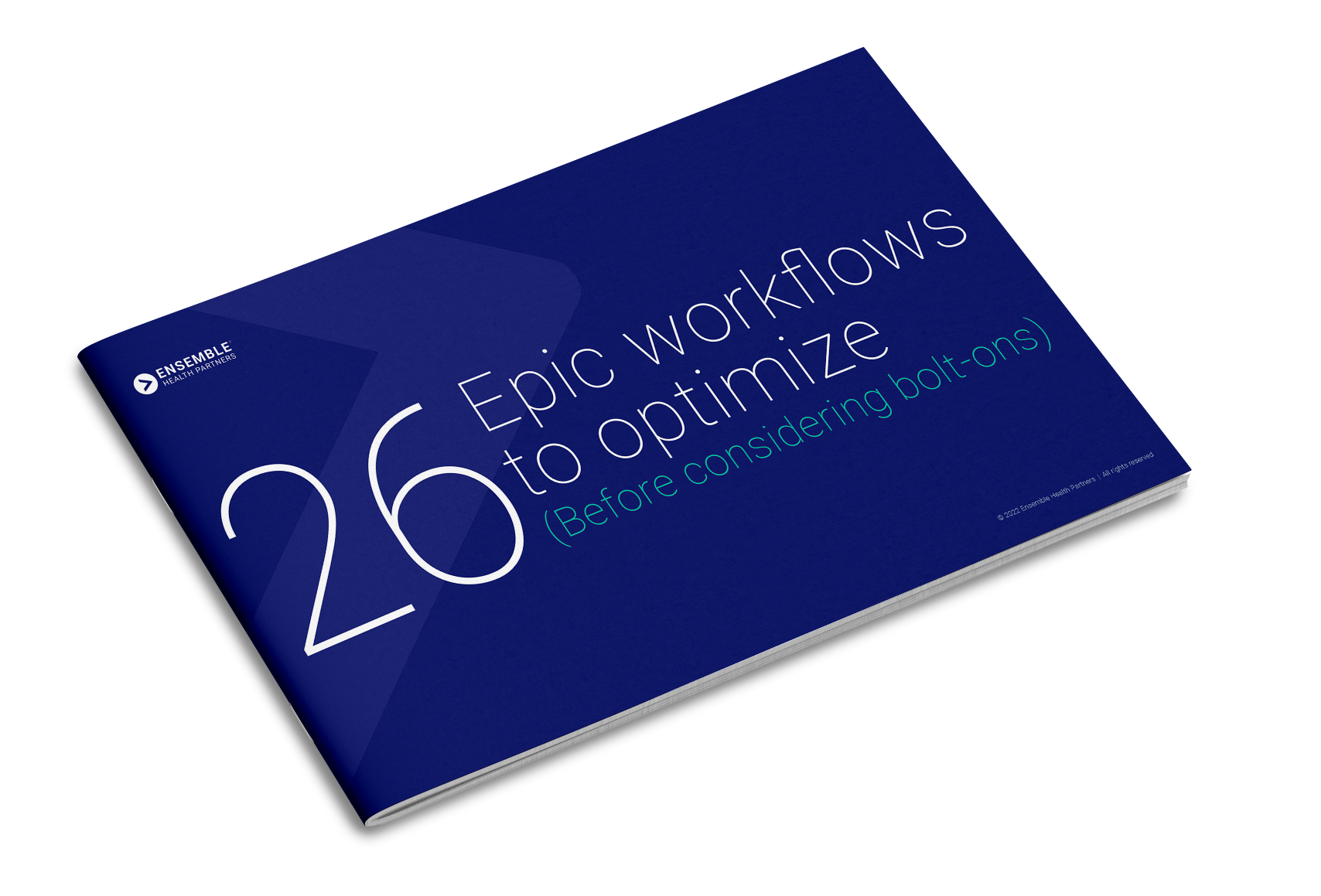 Don't spend more on bolt-ons. Optimize these 26 Epic workflows first.
Before you consider spending more on additional technology, make sure you're leveraging the full power of existing Epic workflows to maximize your investment and improve financial performance.
Download this guide to learn:
The top 26 Epic revenue cycle workflows to optimize before considering bolt-ons
Specific considerations to successfully optimize each workflow
Real results clients have seen from these workflows
Learn more to make the most out of Epic

Just want easy access to info?
Sign up for biweekly news and critical updates to keep your hospital healthy.